Fab Lab, short for Fabrication Laboratory, is the educational outreach component of MIT's Center for Bits and Atoms (CBA), an extension of its research into digital fabrication and computation. A Fab Lab is a technical prototyping platform for innovation and invention, providing stimulus for local entrepreneurship. A Fab Lab is also a platform for learning and innovation: a place to play, to create, to learn, to mentor, to invent. To be a Fab Lab means connecting to a global community of learners, educators, technologists, researchers, makers and innovators - a knowledge sharing network that spans 30 countries and 24 time zones.
As the front of China's hi-tech industries, Shenzhen boasts the world's largest electronics distribution center and is credited as "Paradise for Makers" by the industry. On March 17, Fablab 2.0 Symposium was hosted in Shenzhen with Nadya Peek from MIT's CBA as the speaker.
First Fab Lab in Shenzhen:Shenzhen Open Innovation Lab
The first Fab Lab in Shenzhen - Shenzhen Open Innovation Lab - is now under construction in Sino-Finnish Design Park. This project is officially launched during SIDA's MOU with IFTF in San Francisco and will commence its operation in June this year. Before that, this event acts as an opportunity to communicate with makers of the industry.
It's learned that Shenzhen Open Innovation Lab is the first public innovation space and platform project for global makers. It is dedicated to develop and discover the projects and products of makers from all over the world, research for solutions to link the mass production chain to the small hardware entrepreneurs, provide for them the space, equipment and funds to cooperate with partners from different departments.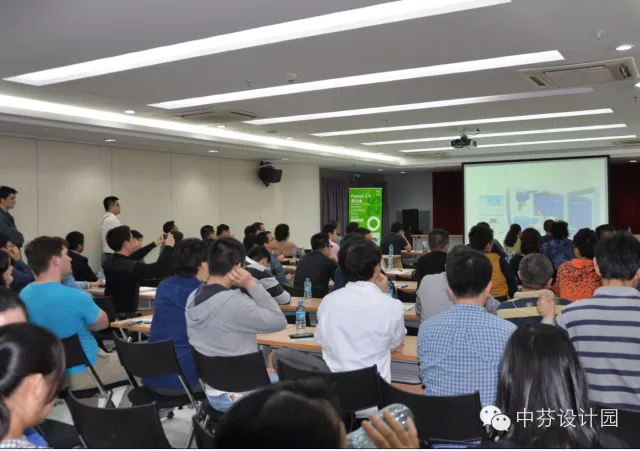 The three functions of SZOIL, according to Shirley, are supporting entrepreneurship in Shenzhen, opening the Fablab 2.0 era in cooperation with IFTF, and acting as a platform for the researchers to post their results.
Joint Efforts of Opening the Era of Fablab 2.0
Neil, Founder of Fab Lab, found that Shenzhen is unique in terms of its various advantages including industry base and maker atmosphere. Therefore, Shenzhen alone can be the born place for Fablab 2.0.

Nadya Peek works on digital fabrication and technology for humans. She's currently teaching a course "How to make something that makes almost anything: Mechanisms!".